Start Monitoring Keyword Positions on Google, Yahoo, Bing with Rankaware
Rankaware is an accurate keyword rank checker for Google Yahoo, and Bing. Using Rankaware to monitor your keyword positions on is as easy as 1 2 3. Simply follow the steps to add a website/URL with its keywords and select the desired search engine and language.
Step 1. add website URL
In this step you will need to enter a URL for which you want to rank the keywords. You can use the URL of your homepage or the exact URL of the page. It could be www.example.com, de.example.com, or example.com/de/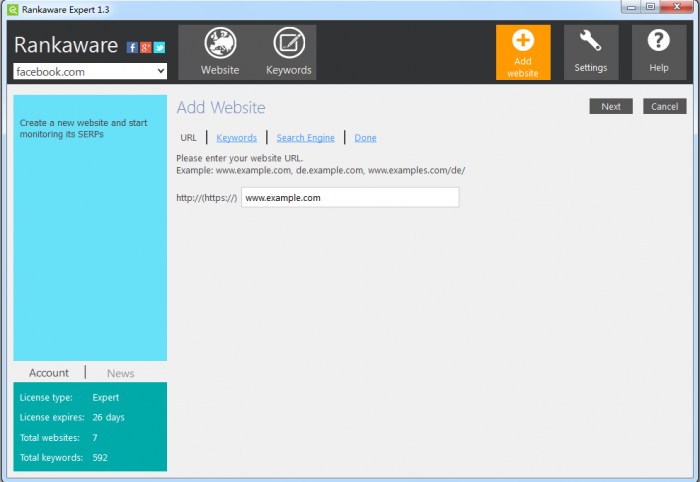 Step 2. add keywords
Enter the keywords you want to check for the URL. Please remember adding each keyword per line. Later you can edit the keywords if you want. Please note more keywords you add, it will take longer for Rankaware to update the rankings.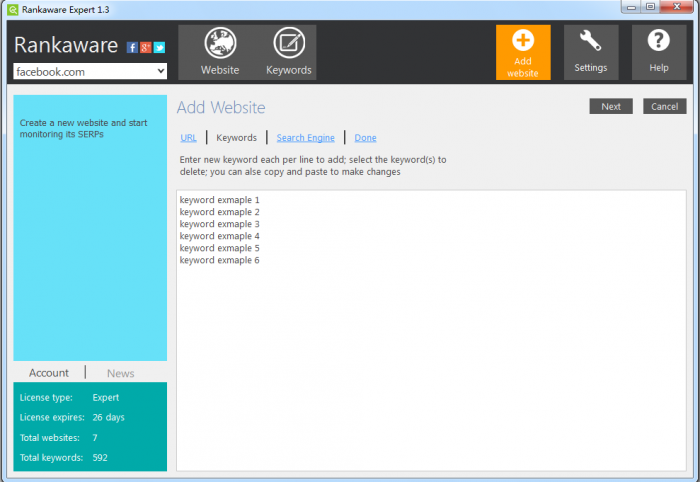 Step 3. add search engines
You can select up to 3 search engines, one for each. Please select the correct combination of search engine and language.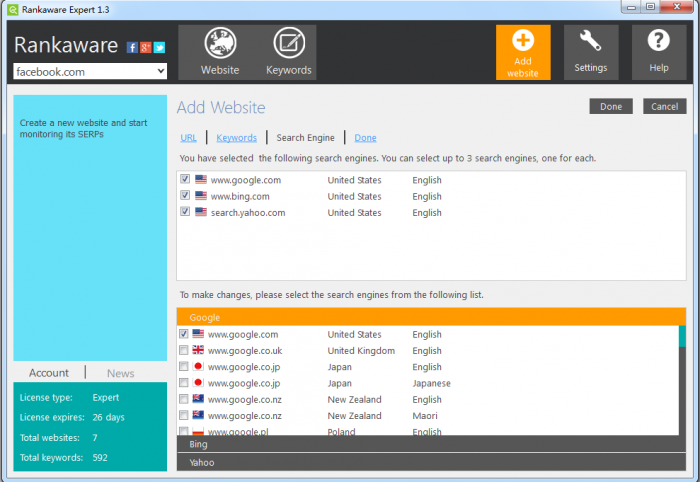 Click "Done" and Rankaware will do the rest for you"